BOAT SHIPPING & CRADLING SERVICES
International Boat Shipping Services
Boat Shipping Services
At Fast Freight, we have decided that it is time to take the hassle out of Boat Shipping Services for good. Whether you wish to ship a single bass boat or a fleet of large yachts, the process of finding a reliable shipper, then locating the best rate and getting your shipment to the transport facility can consume a great deal of your time and money. Fast Freight solves these problems by finding the best carriers in the business for you and then offering a range of options to select from according to your pre-determined
preferences.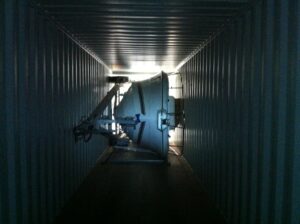 Not only do we take the guesswork out of the boat shipping process, but Fast Freight also deals in large shipment volumes through our carriers, which lands you a much more competitive rate than those same carriers would otherwise offer. In essence, you receive a group rate whether you are shipping a single boat, or plan to ship high volumes of seagoing vessels. We have spent years developing relationships with people we can trust to give our customers the best possible shipping experience.
Securing Your Boat Shipment
In addition to providing you with low prices and reliable carriers, Fast Freight also spends the extra time and care needed to properly secure your shipment, protecting it against damage during transport. We use proven methods and the latest in shipping technology to ensure the best possible outcome for you. It's as easy as taking a few moments with our shipping calculators to be on your way to a smooth and easy transaction.
By filling out our online form, Fast Freight's carriers are able to see your shipment and place their bids. When we have a range of competitive offers to present you with, you simply choose the best option for you, and we'll arrange the details of your shipment according to your preferences. Not only will Fast Freight save you a great deal of time shopping around for the best rates and services, but we will also save you money as prices become more competitive through the bidding process.
According to the range of options we present you with, you can then choose the winning bid based on time, cost, and our recommendation for the most reliable carriers. Only at that point will the winning bidder be given your contact information, which saves you the hassle of fielding sales calls from carriers that you have already ruled out as an option. Use our Sea Freight Calculator to view the rates and services that make our organization a great value to you. Simply click the calculator to get started, and if we don't have a preset rate, we'll contact you promptly with your customized quote. Remember, our mission is your satisfaction, and Fast Freight follows through every time.