NOW SAVE UP TO 20% LOGISTICS COST WITH FULL CONTAINER LOAD
Most Suitable FCL Shipment Solutions

At FasterFreight, we understand that every business needs unique FCL freight forwarding. And hence, we provide all kinds of full container shipping that is reliable, safe, and cost-effective. Our FCL services are supported by our experienced in-house team, love for new technology and innovation, and our dedication to serve you better to deliver 100% satisfaction.
Why Choose Fasterfreight As Your FCL Container Shipping Partner?

Tailored Solutions
We provide complete FCL solutions designed to suit your business requirements. We do it all, from door-to-door transportation to additional services like cargo insurance. All you have to do is get in touch with us, tell us your needs, and we will cater to fulfill your shipping needs.
Transparent Pricing Policy
The essential factor in deciding your freight forwarder is the company's pricing. You can be assured with us. We do not levy any hidden or additional charges as we follow a transparent pricing policy. This helps you stick to your tight logistics budget and still not compromise on the service quality.
Safe and Cost-efficient
One thing that makes us stand out from other freight forwarding companies is that we provide solutions that are affordable and cost-effective. Not to mention, we always adhere to standard safety practices to deliver your FCL ocean freight safely and on time. You know freight is in the right hands.
24x7 Customer Support
We are always available to take up any queries or complaints. We believe in transparent communication and problem-solving. If there are any issues with your FCL sea freight, get in touch with us hello@fasterfreight.com. We take no time to address and resolve your grievances.
Scroll Down To Know More About Full Container Load Shipping Cost
When you choose FCL ocean freight, a flat fee for the entire container is levied, irrespective of how many goods you have loaded in the container. Full container load (FCL) is an ideal option if your goods are high in volume, fragile, heavy, or oversized.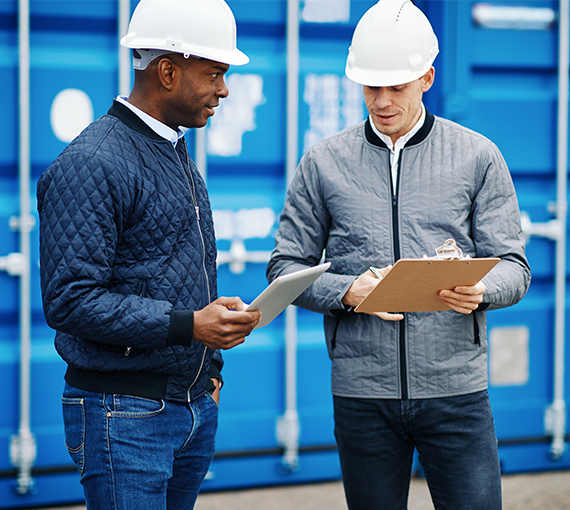 Let's Check What Affects FCL Container Shipping Cost
Spike In Demand

Usually, carriers increase the full container load price when the demand soars.

Holiday Delays

When it is the festive season, the FCL rates are the highest due to increased shipping during holidays. The busiest and most expensive months for FCL shipping are August to November.

Additional Services Charges

There are a few other service charges levied either by your freight forwarder or by the ports' authorities. For example, your freight forwarder may charge you local taxes apart from the flat fee, and ports are likely to charge you a small but significant security fee.
Contact Us For The Best Ocean Freight Quote
Are you looking forward to shipping from the USA via Ocean? We can get you an instant international sea freight quote!