HEAVY EQUIPMENT
Heavy Equipment Shipping Done Right.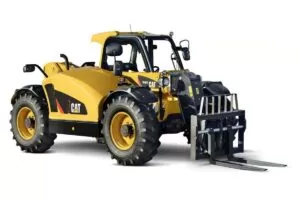 The task of moving heavy equipment can be one of two things, depending on who you choose to handle the operation: it can be a major hassle and severe financial burden, or it can be as simple as a contacting Faster Freight for an assessment of your company's needs, and letting us empower you by handling the rest. At Faster Freight, we have learned that the number one priority for our clients is to have a smooth, hassle free move with no last minute surprises – and heavy equipment shipping is just one of the many areas where we feel our operation stands far above our competition.
The most difficult part of moving heavy equipment involves planning out a shipping strategy that can foresee and compensate for undesirable occurrences while keeping your bottom line at a reasonable level. That's why your heavy equipment shipping process with Faster Freight will begin with an assessment of all your needs, and our recommendations for the most beneficial methods for getting the job done quickly and effectively. Whether your heavy equipment will be moved across land, air, sea, or any combination, we arrange every detail from start to finish, and we utilize experienced crews to ensure the best possible result without any costly mistakes.
Faster Freight presents you with an opportunity to take all of the guessing out of the heavy equipment shipping process and get back to business knowing that you have found the right solution for accomplishing your goals. Once we present you with a comprehensive plan that outlines every step in the process, you choose your most desirable options, select a level of insurance protection that meets both your needs and your budget, and then enjoy the ride as our knowledge and experience gives you the maximum result with the minimum stress. Faster Freight utilizes the latest in heavy equipment moving methodologies, including oversized flatbed hauling, railcar transportation, flatrack/open top container ocean shipping, and any number of air transportation solutions that get your heavy equipment where it needs to be on time, every time, and in the same condition it was in to start with. Contact Faster Freight now to obtain the quote that empowers your business to keep on rolling without missing a beat.