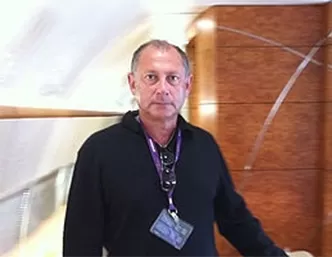 Dear friends, partners, and customers,
Well, it's been quite a year, hasn't it? If nothing else, it really demonstrated how dynamic the business ecosystem is and how quickly things can change. One of the key stories of this year is the effect on the global supply chain. Technological innovations and changing retail preferences have placed these supply chains under unprecedented pressure. While we always make sure to keep a pulse on the needs of our customers, 2020 put a whole new spin on these relationships. We were forced to constantly be on our toes, ready for changes at a moment's notice. Our response times and availability were really the secret to our success over the past year. We must and will maintain that level of dedication and commitment to further expand our business over the next year and beyond.
The relationship between innovation and changing consumer preferences was driven, in large part, by the worldwide shift to remote work. Videoconferencing platforms facilitated much of this trend and so did the realization that for many employees, being in the office was just not that critical. Shopping from home became more popular and even easier as many retailers adjusted accordingly. Consequently, ecommerce took over the market, and a swift response was necessary to open up additional methods of delivery so that goods could be provided on time through the right shopping channels. 3PL warehouses became major players rather than your traditional brick-and-mortar sites, and this will probably not change anytime soon.
With all this being said, the one thing that has remained constant before, during, and as we emerge from the pandemic is the importance of quality personnel. We are very proud of the team that we have here at Faster Freight. They have worked tirelessly throughout this challenging and often bizarre era, with a sense of mission and purpose that has been downright inspiring. I would like to take this opportunity to thank them publicly. You are all greatly appreciated.
It is primarily because of those same team members that I remain fully confident in our ability to succeed going forward. No matter what the world throws at you, there is simply no substitute for good people. Everything else is secondary. It is their attitude and motivation that drives the pace of our response for which we have become well known. We will maintain our upbeat, positive atmosphere and continue to work around the clock to ensure that our customers receive the best service in the industry.
Respectfully yours,
Jacob Gitman